A whistleblowing hotline plays an important role in tackling possible misconduct or any other matter of concern such as fraud. Make sure you choose the right system for your company, so you can keep control of the whistleblowing process in your company.
What does it mean?
A complaints procedure that complies with European and other relevant regulations
Customization where we look for the best solution for you
Documentation of the complaints procedure
An IT tool as part of the solution
Training your employees
A proposal for handling the reported complaints
What's in it for me?
A tailor-made complaints procedure that complies with European regulation
If you choose so, not only the implementation of the complaints procedure, but also an ongoing service for handling the reports
What exactly do I get?
The documentation of the complaints procedure
An IT tool for the registration of incoming complaints
A training for your employees
Communication templates for all your external stakeholders
Lead time: 2 weeks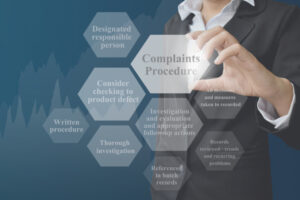 EthXCom B.V.
KvK 83528660
BTW NL862905370B01
M: info@ethxcom.com
T: 085 047 03 10
Visiting address:
Oder 20
t.a.v. Unit A2804
2491 DC DEN HAAG
Postal address:
Postbus 1000
t.a.v. Unit A2804
2260 BA LEIDSCHENDAM